LIBERTAE
IS FAMILY
A community of women seeking freedom from shame and addiction.
LIBERTAE
IS HEALING
Comprehensive, individualized treatment that restores lives.
LIBERTAE
IS INTEGRITY
Caring professionals with a passion for addiction recovery.
LIBERTAE
IS PARTNERSHIP
Building relationships that strengthen our communities.
WOMEN EMPOWERED SINCE 1973
CHILDREN SERVED SINCE 1987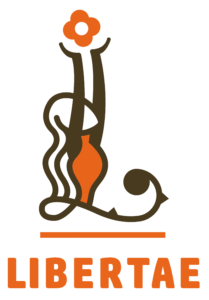 We are serious about increasing our reach and educating the community about addiction recovery. Since we started this event 12 years ago, 146 babies have been born to moms seeking a healthy start for their children and a life of recovery for their families. Come out on Saturday, September 17, 2016 and bring the whole family! Call 215.639.8681 to purchase tickets. If you cannot be there, please donate to help women and their families in recovery. Click here to see the flier.
How can women reclaim their lives from addiction and restore their families? Take a look at this Libertae Addiction Recovery infographic and please share this with others. $0 of …

Increasing the self-esteem and fitness confidence of his students is Mark Proto's main goal. How does he do it? Mark has been involved with martial arts for most of his life. …
Libertae uses evidence-based, gender-responsive treatment that considers the female biology and personal history of each woman. Click here to learn more.
A safe place for women struggling with addiction is important in the recovery process. Along with our professional staff, our residents form a community and support each other's recovery journey.
Libertae is a safe place where the ladies can share their hearts and not be judged. I have seen lives transformed. The staff truly care and desire the best for the residents.
–Maria Wewer, Grief Share Facilitator
As a small business in the area, we value the opportunity to work with Libertae. We offer short-term and full-time employment to some Libertae residents.
–Don Rubin, President of Associated Printing & Graphics