There is Freedom in Recovery!
LIBERTAE
IS FAMILY
A community of women seeking freedom from shame and addiction.
LIBERTAE
IS HEALING
Comprehensive, individualized treatment that restores lives.
LIBERTAE
IS INTEGRITY
Caring professionals with a passion for addiction recovery.
LIBERTAE
IS PARTNERSHIP
Building relationships that strengthen our communities.
WOMEN EMPOWERED SINCE 1973
CHILDREN SERVED SINCE 1987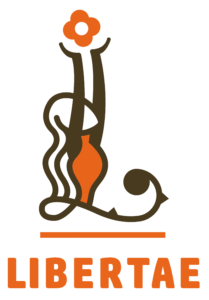 More info coming soon!
The Bucks County Womens Chorus (BCWC) visited Libertae during a beautiful evening to perform in front of our new Wellness and Recovery Center. This 88-voice all-female ensemble formed in …

Adam has 20 years of experience in casual dining. He hails from New Jersey and learned his cooking skills as a young child from his mother. Since his arrival at Liberate, …
Libertae uses evidence-based, gender-responsive treatment that considers the female biology and personal history of each woman. Click here to learn more.
A safe place for women struggling with addiction is important in the recovery process. Along with our professional staff, our residents form a community and support each other's recovery journey.
Libertae is a safe place where the ladies can share their hearts and not be judged. I have seen lives transformed. The staff truly care and desire the best for the residents.
–Maria Wewer, Grief Share Facilitator
As a small business in the area, we value the opportunity to work with Libertae. We offer short-term and full-time employment to some Libertae residents.
–Don Rubin, President of Associated Printing & Graphics